This is a Great Year For Renovations
If you are planning to make an impact this year, a brand new living space downstairs may be just what does the trick. To give you a head start, here are the top 9 most popular basement renovation ideas that can help bring new life to your living space this year.
This is going to be a great year for both homeowners and renovators. Everyone is going to be busy either enjoying their new spaces or building them. In 2001, the overall annual US home improvement expenditure was $217 billion. 2019 is on track for over $350+ billion in renovation expenditure, averaging about $4,200 per year per household. Keep in mind that most households do not go through a renovation every year and thus the average renovation budget, per reno, is a higher figure.
Great basement ideas typically come with a moderate price tag. A $4,200 budget is nothing to balk at, but it doesn't go a long way when taking on a full-blown basement reno. This means that the average renovation budget is between $25-60K per household, covering all kinds of potential projects. As long as you give yourself some breathing room around your max budget you will be very pleased with the end results.
So, are you ready to settle into your new space? Let's get to work.
Let's dive right into the basement renovation ideas that you are going to want to know about his year. There is a lot of room to customize each of these reno's so make sure to let your creativity loose! Let's dive in.
1. Feature Wall With Fireplace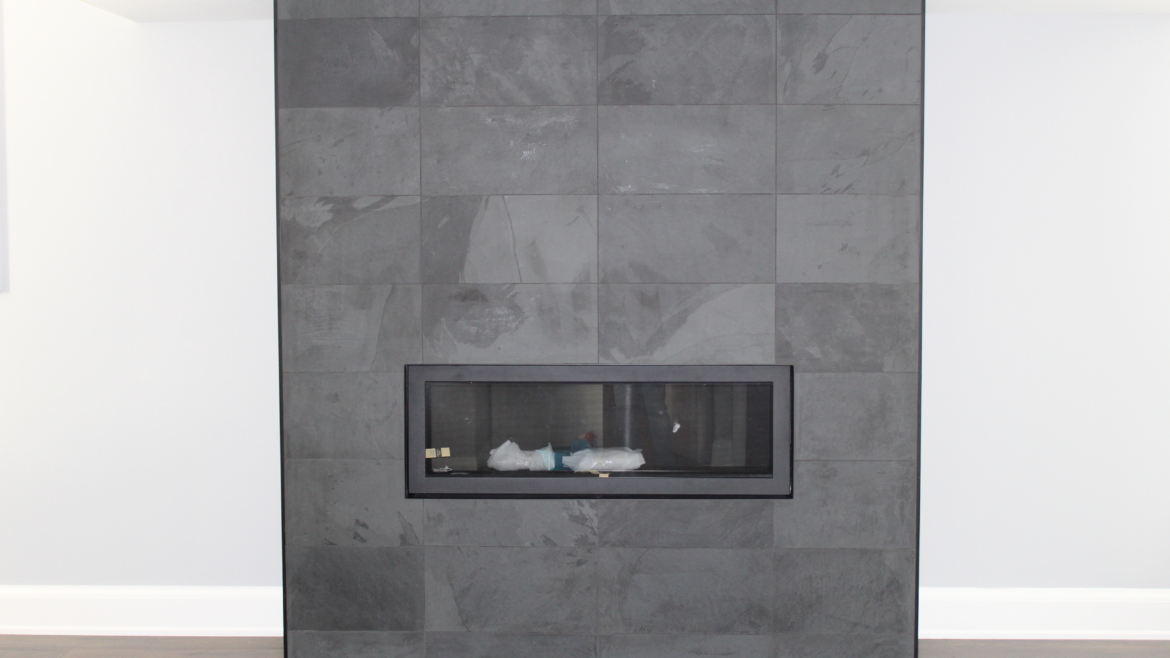 One of the coziest renovations this year has you warming up by the fire. If you are looking to make an improvement but don't want to spend too much money to do so, a feature wall with a fireplace is a great option. A feature wall has the ability to bring freshness to any space. It adds color, decor, and definition to any room and can be tailored to fit any space.
There are so many types of materials that can be used. What this means is that while you are consulting your contractor you can discuss all kinds of ideas. One great tip: do an online search for some pictures of designs you like. Give these over to the contractor while in the design phase so they can come up with a custom solution.
2. The Movie Theater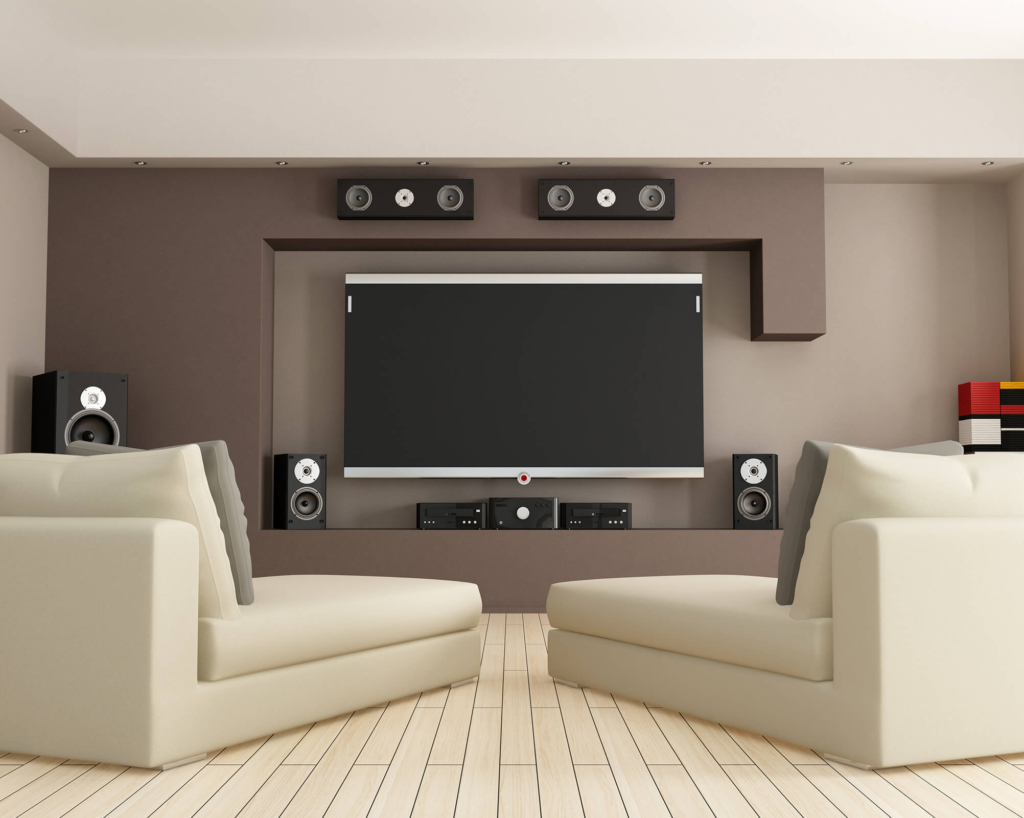 A movie theater is the perfect basement renovation idea for movie buffs. Imagine coming home on a Friday evening to a brand new room that's ready for you to relax, kick back, and watch your favorite movies in style. With so many customizations to choose from, you can build a room for just you or something capable of hosting a small group screening.
When adding a movie theater to your space, make sure to include a few key features. First, dedicate an area. Make sure this area is large enough to accommodate the furnishings and screening area. You contractor will let you know if the area is large enough for your plans. Once you have the area, look into lighting.
There are all kinds of lighting kits that will really make the ambiance special. The color of the walls makes a difference as well. Darker walls make the screen area really pop allowing you to focus on the screen even more. There are all kinds of furnishings that can be used as well. The good thing about having so many options for everything is that you will get exactly what you want from your space once the contractor knows what they are working with.
Lastly, make sure to soundproof the space. This is done in many ways, but one of the most effective is to get the contractor to install soundproof insulation in the walls and ceilings as they begin the job. Then they can install theater specific sound panels in addition. This makes the room feel cozy, but it also makes sure the rest of the house isn't hiding their heads under their pillows as you crank the volume on your favorite movies.
3. The Home Office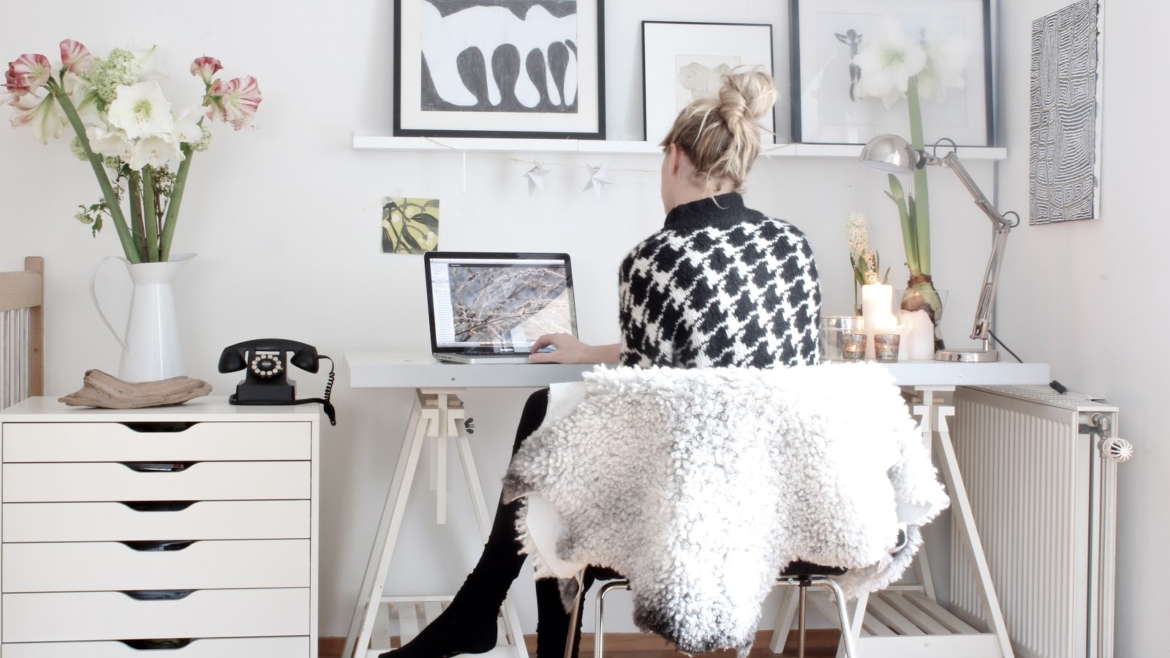 With so many people opting to work from home this year, a home office is a favorite renovation among many business owners. An office space built specifically for your tastes is what makes all the difference. Everyone has a unique sense of style, and each person thrives in a different environment. This is where your office space will really shine. You will have the ability to get your work done but feel like you are in your perfect work environment at the same time.
Sometimes you may want to have space for more than one person in the room. If you and your spouse, for instance, both work from home, or run businesses, you may want to design for each of you. Talk to each other about your stylistic preferences, color choices, furniture preferences, and lighting needs.
Also, talk to a designer (your contractor may know someone they can refer) and get your ideas out on paper. Once you get a rough idea of what you want, the contractor can consult with you on the best way to implement your idea. Always make sure to talk to the contractor about what they can suggest as well. They often have good ideas and can make a good project into a great one, often at very little if any extra cost.
4. Kitchen Lighting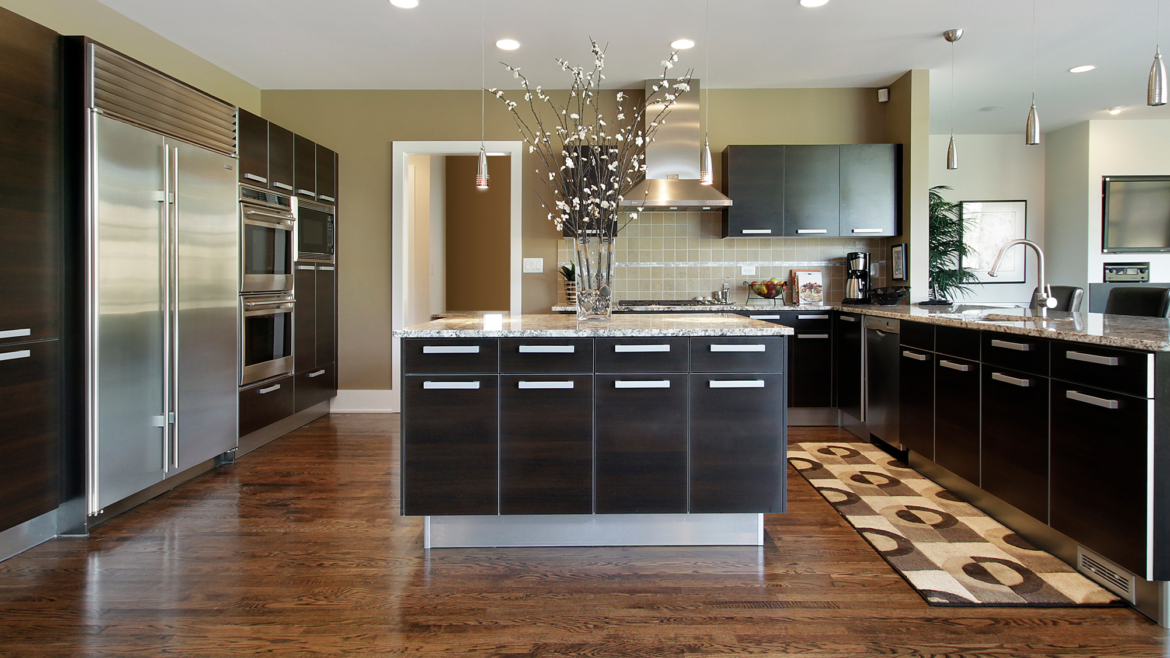 One of the common issues in a basement setting is getting adequate lighting into the space. This is something doubly so in the kitchen. If you have a kitchen space in the basement and are looking to make some improvements, installing custom lighting can make the space really pop. This is great for many reasons, including safety.
Some of the nicest spaces look the way they do because of the strategic placement of lighting, your basement kitchen space is no exception. Having lights under the kitchen cabinets can illuminate the countertop. If you have a stone countertop with well-placed appliances, accessories, and even plants, you will be sure to impress with this under-cabinet LED lighting.
Baseboard lighting, kickboard lighting, island lighting, ceiling lighting, and crown molding lighting are all among the areas you can focus on. In many cases, the more the merrier. In the end, your basement kitchen will shine with the addition of some strategic lighting.
5. Light up the Staircase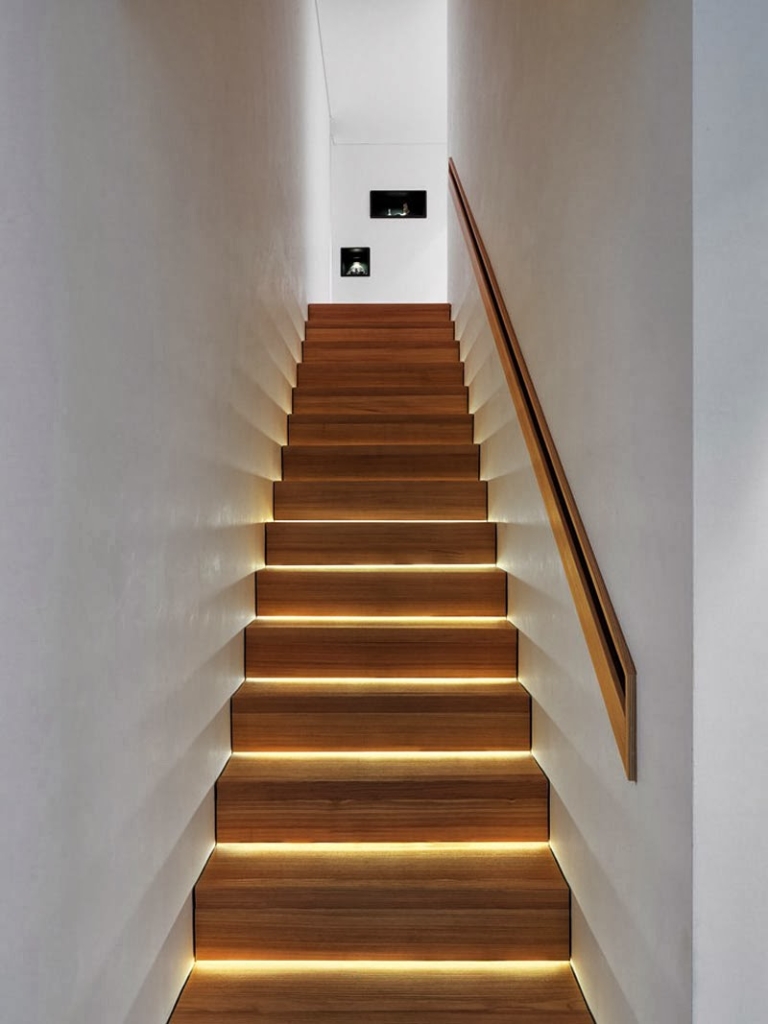 A favorite feature included in many basement renovations is adding custom lighting to the staircase. Not only does this add a layer of safety, it brings a whole new look to the area. Keeping the basement well lit with custom LED lighting is an easy way to add extra personality to the area by highlighting art, features, plants, nice flooring, and various furniture and fixtures.
One of the most inexpensive yet highly effective renovation choices is always lighting. Even in rooms that are generally drab, adding a feature wall and some strategic lighting can go a long way in making the space feel homey and welcoming. Adding some color, lighting, and a few pieces of artwork can suddenly boost a boring staircase from blasé to beautiful.
Light up the staircase image source.
6. A Bathroom Shower Niche and Bench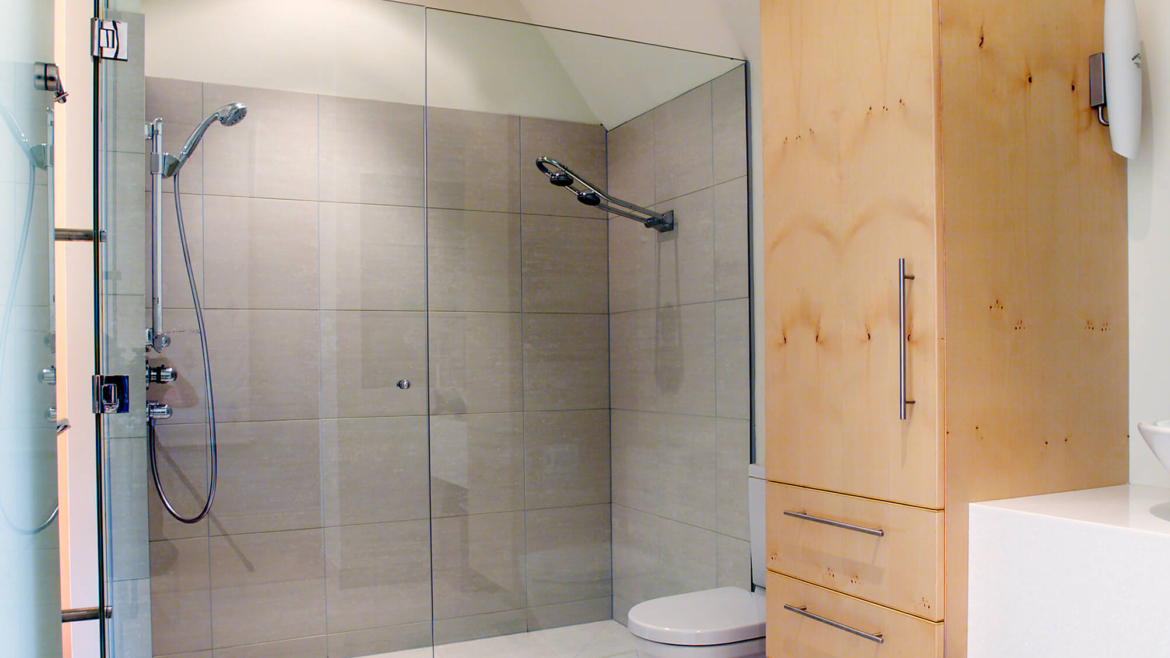 Changing up a few things in the bathroom can turn a dull room into a place you never want to leave. A basement bathroom with a stand-in shower can be a place for you to enjoy more of by installing a shower niche (custom shelving and storage) you can add some stylistic flair to the space while still adding tons of value, function, and safety.
To get the most out of your new basement bathroom niche make sure to have some drawings made up in advance. Your contractor can then have a better understanding of what the materials and costs will be as they create a price and time quote for you. A bit of patience during the process will go a long way to making sure you get what you are looking for.
Be prepared for potential setbacks. What this means for you is making sure to add at least 20% to both your time and price budgets in case unforeseen issues arise outside of your control (like mold or unsuitable surfaces). Also, on larger projects like full basement bathroom reno's, be sure to provide your contractor with a deposit of at least one third the total cost of the job. After that, begin making weekly payments as the job progresses until the final payment at the end of the job.
There are many materials needed and this can help to speed up the process. Smaller jobs should be paid in a 50/50 split, with 50% of the price-quote paid upfront and the remainder a the end of the job (for jobs lasting less than three weeks).
7. A Wine Cellar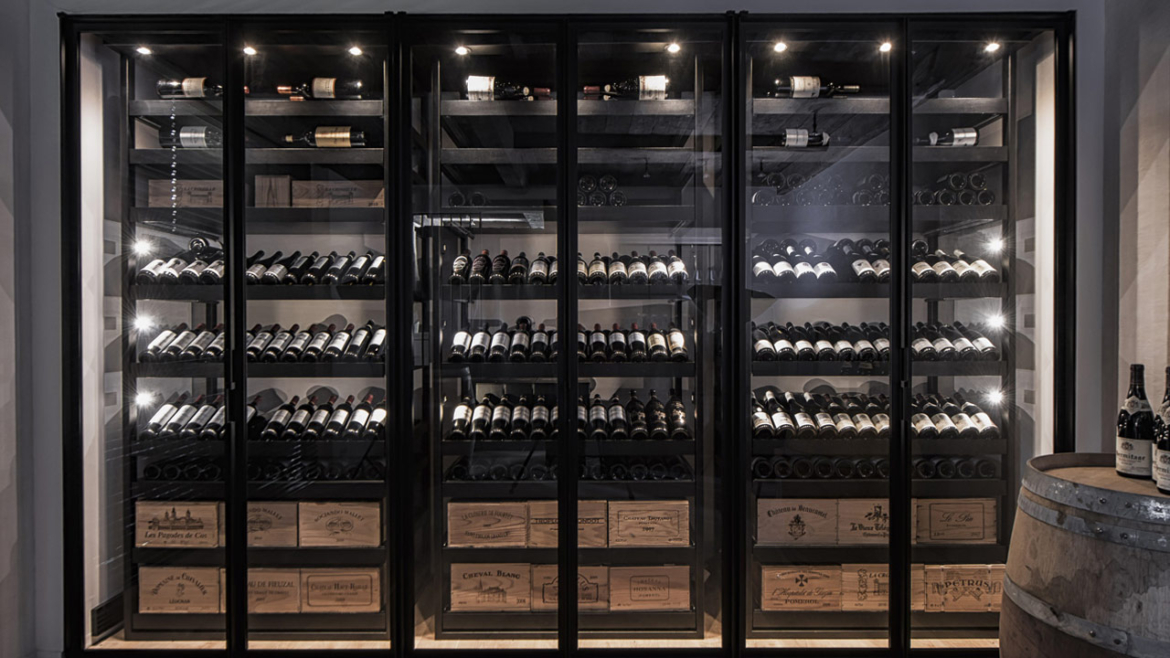 An aging wine collection is the apex of a great dinner party. Designing an area in the home to accommodate for a growing collection is a favorite among many connoisseurs. With some strategic lighting, a bit of custom wood, metal, and glass detailing, and a local climate control system, you have a fantastic area to host even the most snooty of sommelier's.
Some of the finest wine cellars also have an area for tasting. It's a bit like a basement bar from an architectural perspective and serves a similar purpose. The difference is in the accessories. A small cheese fridge, an induction hotplate, a wine glass rack, some copper cookware, silver flatware, and some key wine accessories will make the experience unforgettable for anyone you invite over for a dinner (or dessert) and a tasting. This is what turns a boring basement bar into a high-brow wine tasting area.
If you opt for a wine bar with your wine cellar, one of the ways to make a stylistic impact is having a solid wood cabinet with a stone countertop. This will not only last for the duration of the home, but it will be a favorite place to mingle among friends.
8. Barn Doors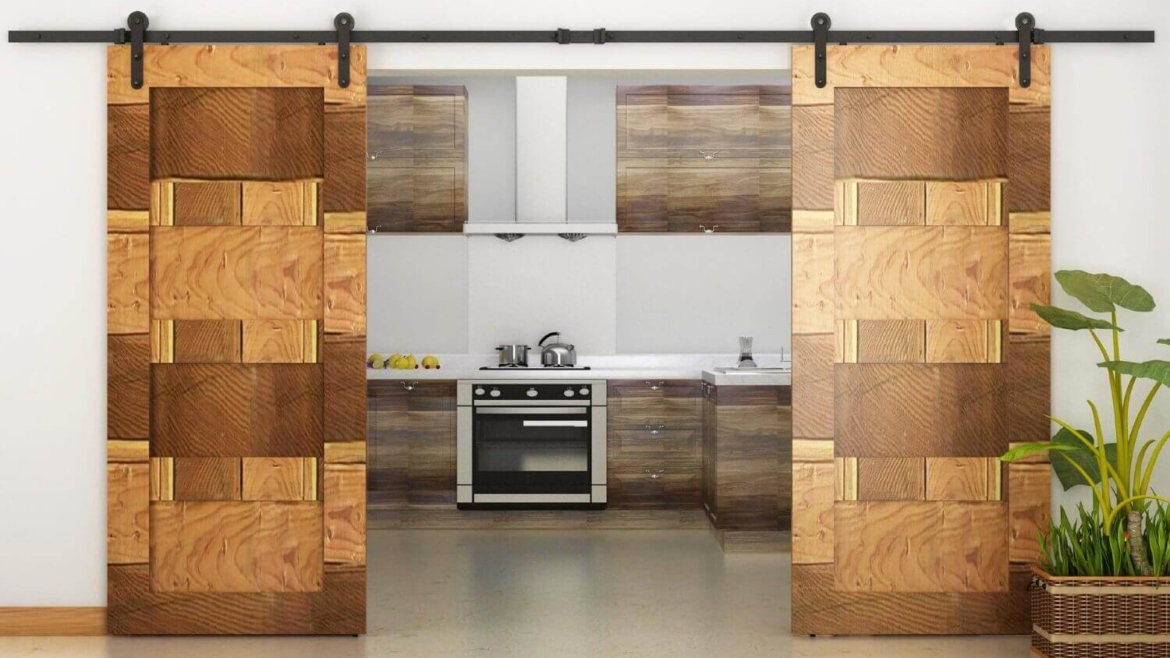 If you have a penchant for the trendy and timeless installing a set of barn doors adds some historical flair. The traditional look of the backcountry paired with a touch of the modern creates a rebellious contrast in any room.
Look forward to impressing your guests with a simple sliding barn door.
Your contractor will be able to find a set of barn doors for you. If you can't get your hands on an old recycled set of authentic doors, don't hesitate to allow your contractor to build you a custom set. They still look the same and actually provide a bit more flexibility in the way they are finished.
Achieving the look of a naturally aged patina can be accomplished by a skilled woodworker and you'll ever even know the difference. The price may be better with a custom build as well; barn doors don't always come along every day.
9. Home Gym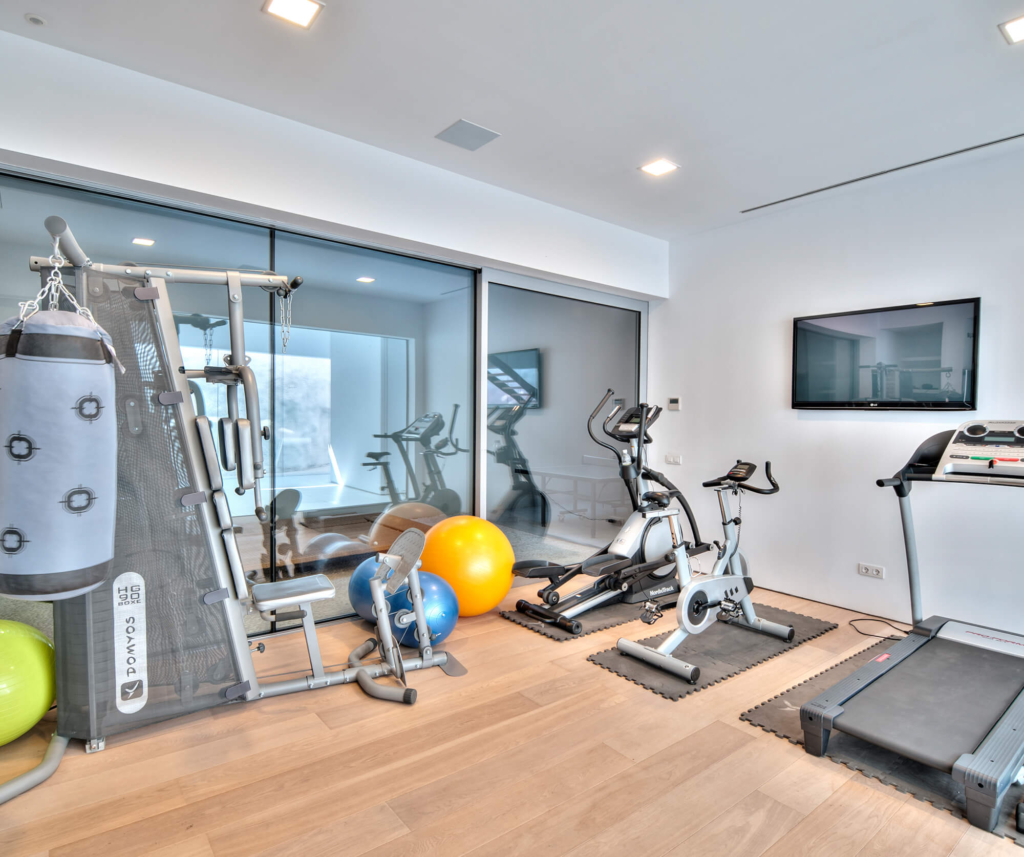 One of the most popular basement renovation ideas is the installation of the home gym. If you are a health and fitness aficionado and can't stand going to a loud, sweaty, overcrowded gym every morning, a custom home gym can really improve your workout consistency.
Do you have an open basement? If so, depending on your goals, you can have a state of the art home gym that serves your fitness needs for years to come. Before hiring the contractor to get the work done, make sure you know what kind of equipment you will be using in the space.
Are you going to use racks? Do you want a high ceiling? Looking for padded floors? Are you going to include a sauna and hot tub? Do you want a shower room and grooming area? Will you want ceiling speakers and a central sound system? All of these things should be taken into consideration when designing your space so the contractor can give you an accurate quote.
Preparing For Your Renovation
No matter which way you look at it a renovation takes some time. This means that your space will get a bit 'worse' before it gets better. Not to worry though. When you have a professional basement renovation specialist taking care of the job, everything that can be done to make the process as smooth and quick as possible are taken into consideration.
After all, you have a life to live, too. Keep in mind that the people doing the work for you have lives too, and will typically be getting the job done during the day while you are at work. This makes everything a lot easier for you during the process.
A quick tip: stay out of the area being renovated until it is complete. If you can block off the area entirely, making sure to leave easy access for the contractor, you will set yourself up for success.
Increase Resale Value
One of the most popular reasons homeowners choose to initiate a basement renovation is to increase the resale value of their home. If you plan to sell your home in the next while, a strategic renovation can exponentially increase your asking price.
The most effective renovations for this are tackling the bathroom, kitchen, and main areas first. If you still have leftover budget, take on the master bedroom. Doing great work can help to increase your home's value by up to 30% giving you more to work with when buying your new place.
Final Thoughts – Hire A Professional Basement Contractor
Once you have committed to a basement renovation the rest is all just a matter of time and patience. Everything will work out in the long run and will look amazing, often exceeding your expectations. The most important thing you need to do is make sure you hire a professional basement contractor. Make sure they are a reputable contractor who has a track record of successful jobs in their portfolio, and happy clients to boast for them. The rest will be taken care of as long as you hire the right team.
It's time to take your basement renovation ideas and bring them to life. Are you ready to have your space transformed before your eyes? Let's talk.
Or call me
+1 647.526.6199